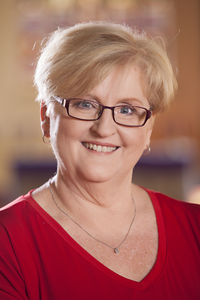 Pastoral Associate
Cathy is a parishioner at St Brigid's Gwynneville; married and has three children, she also works as teacher for three days at a Catholic Primary School within the Diocese.
Cathy has worked in various ministries at St Brigid's Parish and the Pastoral Region such as Sacramental Program Coordinator, Adult Server, Extraordinary Minister of Communion, Lector, Liturgy, and Parish Council.
In July 2015, Cathy was appointed the role of Pastoral Associate for Lumen Christi Pastoral Region. Her responsibilities include Sacramental Programs coordinator, (Baptism, Reconciliation, Eucharist and Confirmation) Catechist coordinator, visits to the sick, liasing with the Catholic schools within our Pastoral Region, Liturgy teams and RCIA.
Contact: Cathy Zamroz
36 Harbour Street, Wollongong NSW 2500
Tel: 02 4211 0506
E-Mail: This email address is being protected from spambots. You need JavaScript enabled to view it.