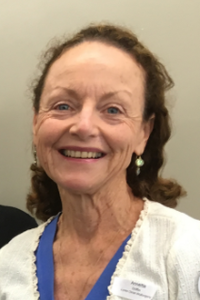 Choir Director
Annette is Director of the Wollongong Diocesan Choir and the St Francis Xavier Cathedral Choir.
As a graduate of Sydney Conservatorium Annette has also been appointed as Voice Trainer for the Psalmist Cantor Scholarship Program, an initiative of the Wollongong Diocese.

If you would like to join the choir, please complete the below information to register your expression of interest via the Diocesan website. Click here to fill in the online form.


Contact: Annette Griffin
36 Harbour Street, Wollongong NSW 2500
Tel: 02 4211 0500
E-Mail: This email address is being protected from spambots. You need JavaScript enabled to view it.