SUBMIT YOUR PRAYER INTENTIONS
---
LUMEN CHRISTI LITURGY SCHEDULE
WOLLONGONG

Monday
Mass: 7am
Tuesday
Mass: 7am
Wednesday
Mass: 7am
Confessions: 11:30am
Mass: 12.10pm
Thursday
Mass: 7am
Friday
Mass: 7am
Adoration: 11:30am
Confessions: 11:30am
Mass: 12.10pm
Sunday
Mass: 7am, 10.30am & 5pm

GWYNNEVILLE

Thursday
Mass: 9.30am
Saturday
Mass: 5.30pm
Sunday
Mass: 9am

FAIRY MEADOW

Tuesday
Mass: 9.30am
Thursday
Mass: 9.30am (Italian); Mass: 5.30pm
Sunday
Mass: 8.30am
Mass: 10am (Italian)
Mass: 4.30pm (Vietnamese)

BALGOWNIE

Sunday
Mass: 10am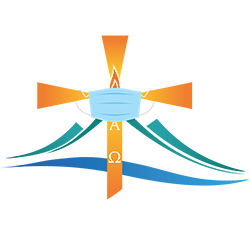 NSW Health requires all parishes to keep a record of name, contact number and entry time for all staff, volunteers, visitors and contractors for a period of at least 28 days, using electronic collection (e.g. using a QR code). Parishioners will be asked to scan the QR code upon entry using their smart phone. Alternatively, see the door monitor for your details to be entered through an iPad.

You will also need to sit at the pews indicated and at a distance of 1.5 metres from others.
For the present, there is no obligation for you to attend Mass. Your Sunday obligation is satisfied by such practices as observing livestreamed Mass or prayerfully reading Sacred Scripture.

To ensure the safety of others, if you are sick or have symptoms of cold and flu, please do not come to Mass.